The data security space is growing exponentially — with a total market value approaching $20 billion. The industry is home to numerous solution categories and key players, making finding the right partner increasingly tricky. This article explores the eleven data security companies you need to know across the market's essential categories.
Jump to a section…
The Top 11 Data Security Companies Security Teams Need to Know
Top Identity and Access Management (IAM) Vendors
Top Data Security Posture Management (DSPM) Vendor
Top Data Encryption Vendors
Top Password Management Vendors
Top Endpoint Protection Vendors
Top Data Loss Prevention and Backup Vendors
Data Is Centerstage
Learn more about how to keep you and your business' information secure with the Symmetry Systems Complete Guide to Modern Data Security.
The Top 11 Data Security Companies Security Teams Need to Know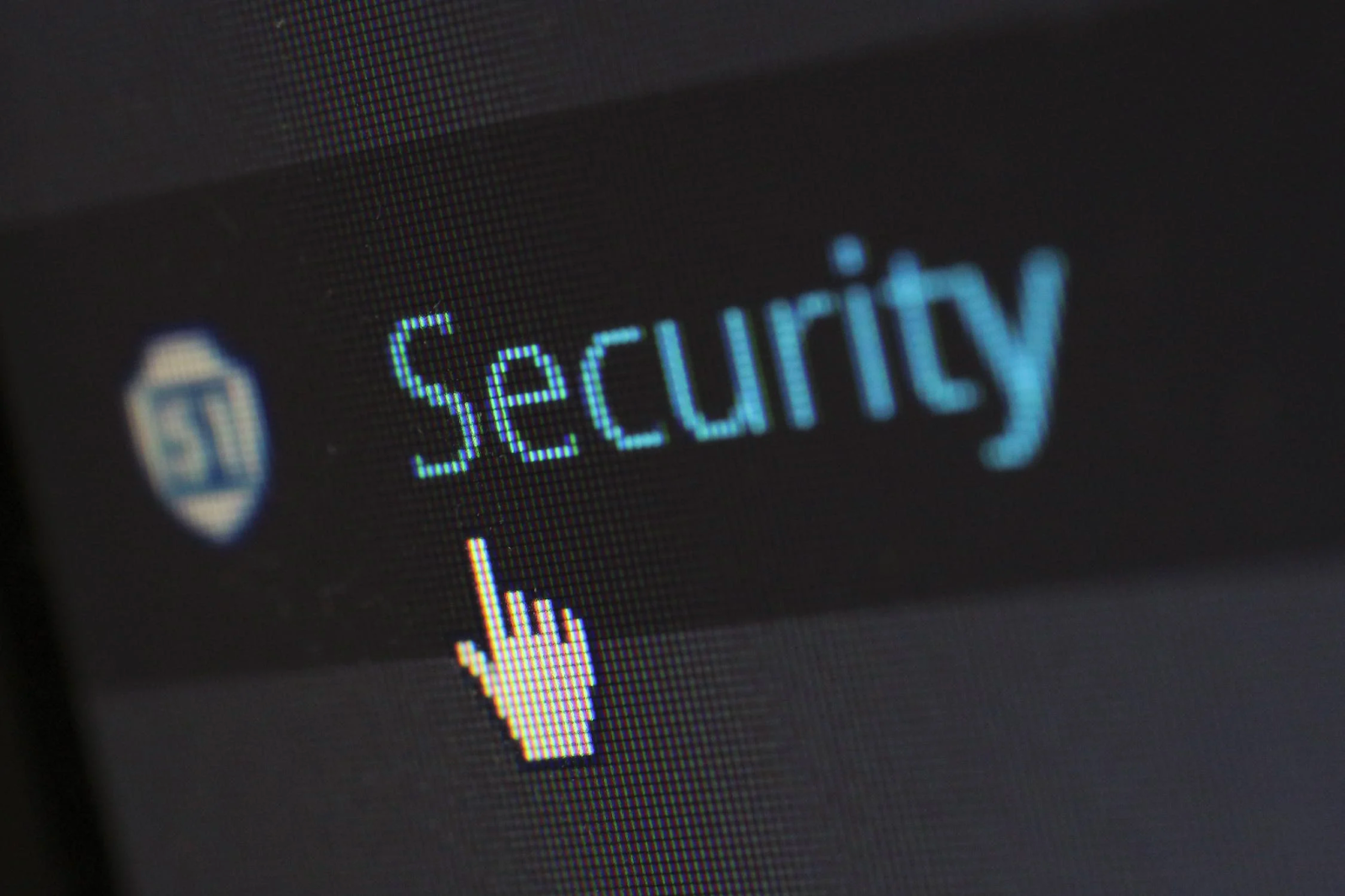 Top Identity and Access Management (IAM) Vendors
With recent studies indicating that 92% of businesses will expand their identity and access management (IAM) spending over the coming years, it is clear that this solution category is becoming an increasingly important component of the modern data security stack. While the space is full of viable options, two vendors have set themselves apart from the competition: ForgeRock and Okta.
ForgeRock: Designed to integrate with both legacy and modern tech, Forgerock Identity Cloud makes it easy for large organizations to reap the cost-savings hybrid environments allow for. Identity Cloud eliminates data silos, connects identity information, and secures this vital data while providing a streamlined user experience.
Okta: Built for on-premise, cloud, and hybrid-cloud environments, Okta helps enterprises achieve a Zero Trust security posture through its robust IAM platform. This Gartner Magic Quadrant leading solution provides standard features such as MFA, SSO, and more — as well as more advanced features like intelligent security.
Symmetry Systems: A Gartner Cool Vendor in Data Security, Symmetry Systems DataGaurd provides organizations with a comprehensive graph of data objects, identities, and permissions across their entire IT infrastructure — on-premises, cloud, or hybrid. After assessing an enterprise's data landscape, this innovative solution installs data firewalls, sets up anomaly detection, and generates suggestions for enhancing the organization's data security posture. Schedule a demo today to see how DataGuard can help you protect your most valuable assets.
Top Data Security Posture Management (DSPM) Vendor
With data now the most valuable resource on earth, companies are increasingly taking a data-first approach to cybersecurity. This emerging strategic emphasis has created a new solution category, Data Security Posture Management (DSPM), and the nascent space has one established leader: Symmetry Systems.
Top Data Encryption Vendors
2020 was a record-breaking year for commercial data losses from cyberattacks. The steep rise in the risk of compromise makes it critical for security teams to lock down their information assets with robust encryption wherever feasible. Although encryption provides value across IT environments, nowhere is it more critical than in the cloud. For those looking for a cloud encryption solution, Tresorit and Baffle have developed two of the best tools on the market.
Tresorit: Rated as a top encryption solution on G2, Tresorit is an end-to-end encrypted productivity platform that enables secure remote collaboration. Built for distributed workforces, this tool maximizes data privacy through a zero-knowledge approach that keeps the vendor from ever directly accessing company information. Tresorit also has robust user management features, enabling organizations to have complete control over how data is accessed.
Baffle: Baffle is an enterprise-grade cloud encryption solution designed to maximize protection while minimizing performance slowdown. Particularly effective at securing data in transit, Baffle protects critical data as it flows between any combination of cloud and on-premises services. Despite its size and comprehensiveness, the solution supports rapid implementation through a no-code, simple-to-deploy security mesh.
Top Password Management Vendors
According to recent research, insecure passwords are linked to 80% of data breaches, meaning that adopting an effective password management solution can significantly enhance an organization's security profile. Fortunately, security teams have a laundry list of powerful solutions to choose from. To help narrow the search, we will highlight two top providers: LastPass and Dashlane.
LastPass: Probably the most well-known brand name in the space, LastPass is listed as a top password management solution by TechRadar. Like its competitors, LastPass has an impressive list of features: a streamlined admin hub, two-factor authentication, dark web monitoring, secure sharing, password analysis, a password generator, identity federation, and a zero-knowledge encryption model. It has also been thoroughly vetted for vulnerabilities and privacy concerns, earning SOC2, SOC3, C5, and GDPR compliance.
Dashlane: Boasting one of the most beautiful UIs available, Dashlane is LastPass's primary competition. The platform features a central admin dashboard, AES 256-bit encryption, two-factor authentication, SAML-based single-sign-on (SSO), one-click password changer, secure sharing, and more.
Top Endpoint Protection Vendors
A 2020 study by the Ponemon Institute revealed that 68% of organizations had suffered at least one endpoint attack that compromised their data or IT resources. To mitigate the threat of endpoint attacks, security teams must deploy best-in-class endpoint protection software provided by vendors like Crowdstrike or Bit Defender.
Crowdstrike: Crowdstrike's Falcon Insight

is an endpoint detection and response solution that provides organizations with continuous, direct line of sight across their entire fleet of endpoints. Significantly cutting down response time, Falcon Insight enables security teams to spot suspicious activity early, allowing them to stop attackers before they achieve deeper access.

Byos: Byos is an enterprise edge microsegmentation solution that protects endpoints by breaking the network into small, individually defensible subnetworks. The solution's management console allows security teams to monitor all activity across these subnetworks and completely lock down an endpoint should it suffer compromise — preventing bad actors from using lateral movement to move through the network.
Top Data Loss Prevention and Backup Vendors
The average per-minute cost of downtime for a company, regardless of size, is well over $4000. While the causes of data loss range from natural disasters to cyberattacks, security teams can significantly improve the resilience of their organizations by implementing data loss prevention and backup in their security architecture. Two of the best data loss prevention and backup providers are Druva and Veeam.
Druva: The top online backup solution on G2, Druva Data Resiliency has all the features security teams expect from a data backup solution. These include a central command center, real-time sync, disaster recovery, and remote backup. The platform is also compatible across IT environments, providing complete backup protection for data regardless of where it lives.
Veeam: Designed to support cloud, virtual, and physical workloads, Veeam Backup & Replication™ is one of the five best online backup platforms on G2.

With a streamlined management interface, this enterprise-grade solution enables security teams to quickly and reliably protect their data and eliminate downtime in case of an incident. The platform also supports archival and recovery for critical workloads.
Data Is Center Stage
Because data has become the central focus of cybersecurity, organizations need to take a data-centric approach to their security architecture.
Symmetry Systems DataGuard gives security teams direct line of sight into their data objects and flows — and provides comprehensive and precise recommendations for shoring up vulnerabilities. This approach significantly reduces the potential of a compromise, allowing organizations to eliminate attack vectors that most do not even know exist. Contact us today to see DataGuard in action for yourself.